Private Airport Transfers can enhance your trip experience greatly. We'll discuss how and why in this article
What Exactly Are Airport Transfers?
When you book an airport transfer, you get your own personal shuttle. A professional driver greets you at the airport with a name sign, assists you with luggage, and drops you off at the doorstep of your destination. Quality cars and vehicles and best of all, if your trip is late (or early; some flights come ahead of schedule, literally!) your driver will be waiting for you when the plane lands – no extra expenses and no worries for you.
1. Cost Effectiveness
Is It Possible For Me To Afford An Airport Transfer?
Yes, you certainly can. In fact, the cost of an Airport Transfer is the primary reason for booking one. If you take public transportation instead, you will most likely save a little amount of money. If you are not a single traveller, though, you are unlikely to save money. Because transfers are paid per vehicle rather than per person, a family or any group of passengers will frequently find Airport Transfers to be less expensive than taking a bus or using the train.
Consider airport luggage, customised pickup hours, and the convenience of getting exactly where you need to be. Do you really need to deal with the inconvenient nature of public transit when you travel? Will it help you make the most of your work trip? Or make your holiday more enjoyable?
2. Peace of Mind
What Is An Airport Transfer And How Does It Work?
In most circumstances, you'll need to make a reservation ahead of time. One of the main reasons for our low costs is that we can plan ahead and deploy cars and drivers where they are needed. We can usually accommodate an urgent transfer request, however most of our clients schedule a few days or more ahead of time. As a result, we are unable to give refunds if you cancel your transfer at the last minute after our vehicle and driver have already been reserved.
Knowing the cost of your transfer ahead of time will certainly help you relax. This is a significant distinction between transfers and taxis: there are never any hidden prices or additional charges with us.
Our drivers are qualified experts with years of expertise. They're pleasant and accommodating, and your journey with us is fully insured.
3. Adaptability
What If My Travel Situation Is Out of the Ordinary?
Because the service is so flexible to your demands, the more complex and unique your scenario is, the more you stand to gain from booking a transfer with us. We've already mentioned group travel, if it is a big group then the savings can stack up. If your pets are in carrier crates, we will gladly move them. We will gladly transfer your surfboards, golf clubs, and ski equipment. There is no lower age limit, so the kids can travel with us too. These are just a few of the products and guests we frequently manage on behalf of our customers.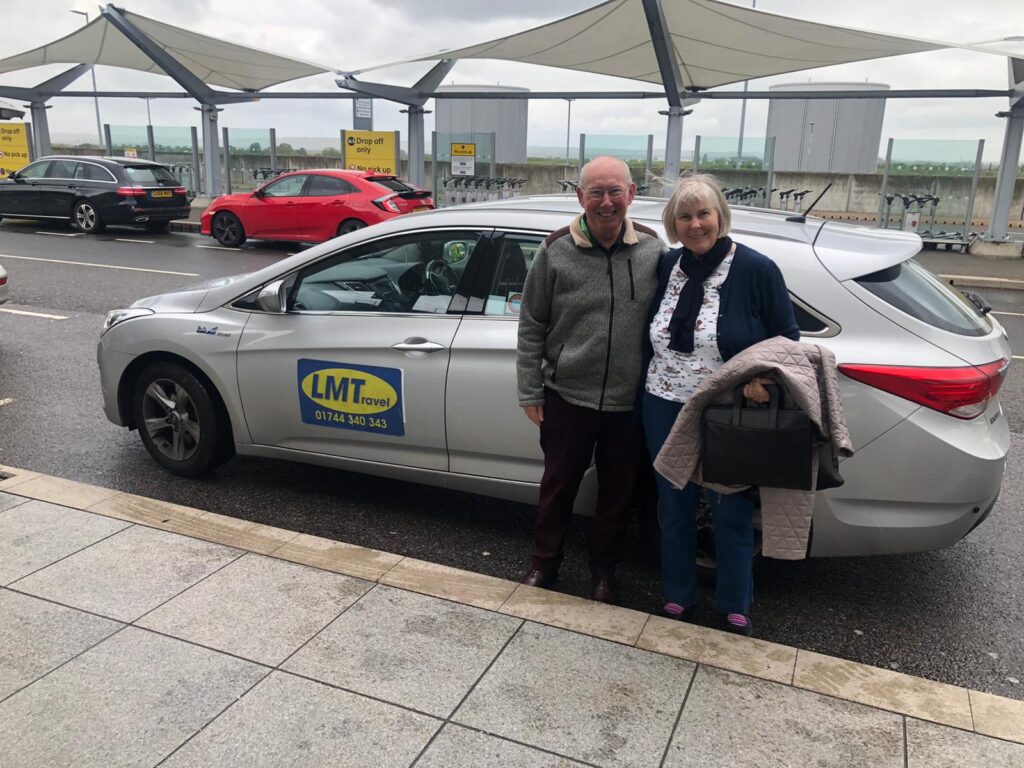 The most common type of transfer we see is an airport transfer to either Liverpool or Manchester airport. However, that doesn't mean you can't use our service if you are flying from somewhere else in the UK. Leeds Bradford? No problem. Robin Hood airport in Doncaster? Piece of cake. What about Glasgow? Sometimes the flights from Glasgow are a lot cheaper than from Manchester, and we would be happy to quote you for a Glasgow trip. We have already safely delivered our cherished customers to the likes of Heathrow and Gatwick – Door to door service, nearly 200 miles from home. We take every step we can to make your airport transfer as comfortable as possible.
We hope we've persuaded you that there are three compelling reasons to book a private transfer the next time you travel. Stay tuned for more news from LMTravel Executive – Your number one choice for airport transfers around the UK!