Welcome
to
LMTravel
Executive
The smallest things, make the biggest difference
Explore Our Fleet
Welcome to the home of LMTravel Executive. We have a range of executive vehicles, to cater for your every transport need. Providing the best customer service and the most competitive rates in the area, LMTravel Executive is the clear choice for your next car, minibus, and wheelchair access or coach trip. Get in touch through our online form and we will provide you with a bespoke quote.
Matching with our luxury executive vehicles we boast experienced drivers, with many years' experience in providing friendly and professional service.
Any Group Size, Any Distance.
Whether you need a car for an airport run, or a full sized coach, LMTravel Executive can cater for your needs. Going to Manchester for a night out? Or Somerset for a wedding? We can cater to your needs, at the best prices in the local area. LMTravel Executive is the clear choice.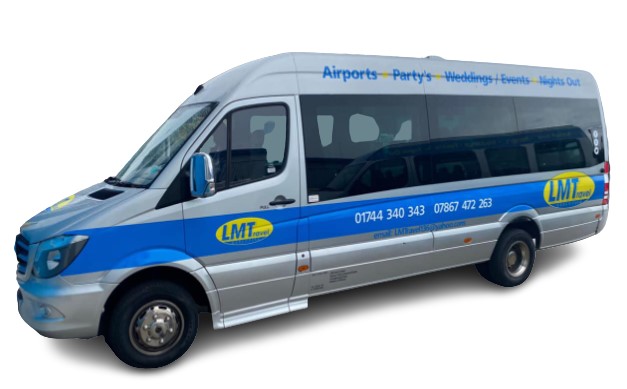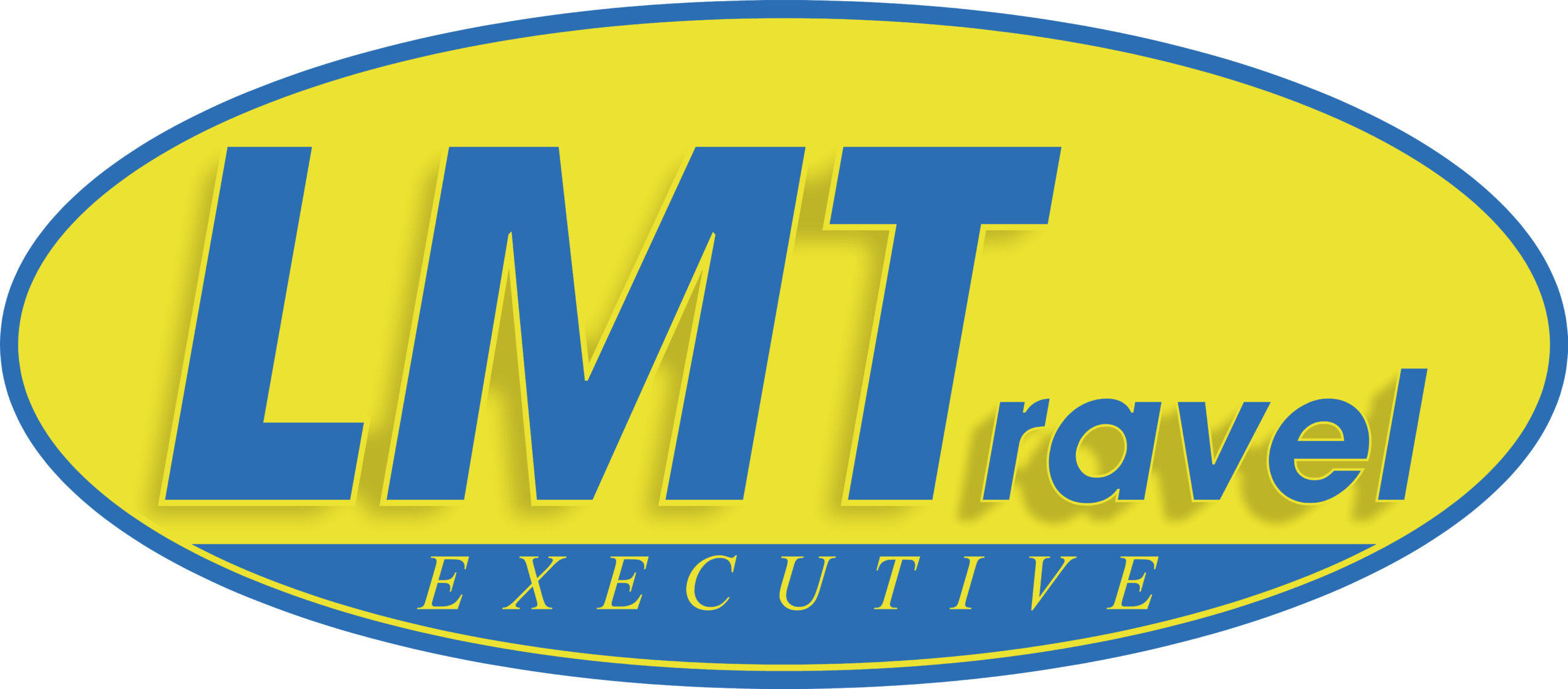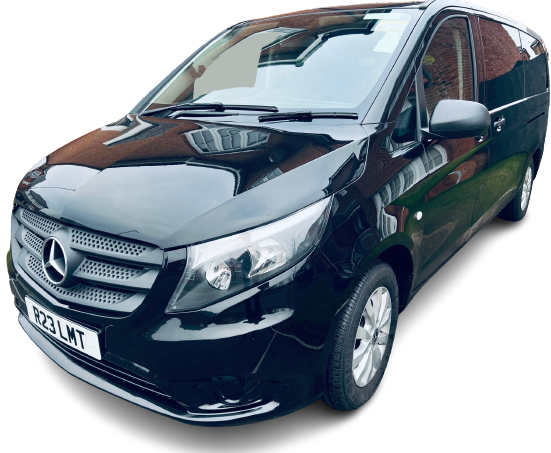 Airport Transfers
Transfers from your address to the airport – and we mean, any GB airport. Travel in comfort, remove the stress and start your break early. Please note that One Way airport transfers are only to the airport for your outbound flight. We do not operate one way trips to pick you up from the airport. 
Prescheduled Rides
We take bookings for scheduled journeys with our cars but please note: we do not operate as an on demand taxi service. For your professional or personal requirements, our cars are here for you.
Concerts & Venues
Our fleet contains two 16 seater minibuses, with one featuring extended luggage storage. All of our minibuses are flexible in their configuration of passenger numbers, dependent on your demand. Travel in style with our new 16 seat minibuses, getting you to your destination comfortably and efficiently.
Conferences
For conferences where a number of delegates need transport, our fleet can accommodate with either our medium or large vehicles. Travel in comfort, with the chance to network or relax before and after the conference. 
Sporting Events
Depending on the size of your group, our medium or large vehicles may be suited to you. We have great experience in taking passengers to sporting events all over the UK.
Company Team Outings
Get your team to their destination in style and comfort with LMTravel. We have the capacity to book more than one vehicle per job, so we can accommodate a very large event, if required. 
Weddings
Make sure your guests arrive on time! Remove the anxiety of finding your venue and allow your guests to relax on your special day.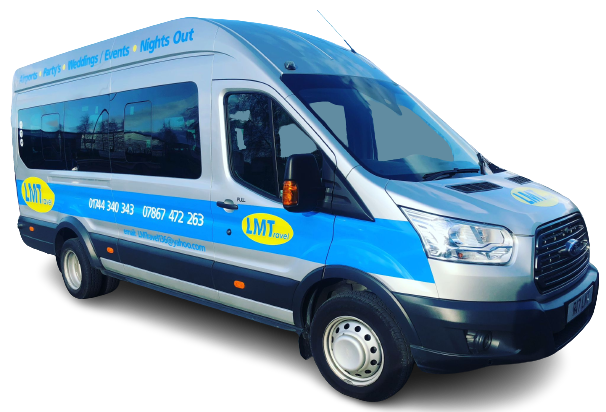 Concerts & Venues
As with our medium sized fleet vehicles, our 49 seat coach is capable of transferring your party to concerts and events across the UK. Arrive in style with LMTravel Executive.
Conferences
Give your delegates the VIP treatment with LMTravel. Let our professionals take care of yours, transporting them in comfort to and from the venue as required. 
Sporting Events
Wembley? Old Trafford? Millennium Stadium? We have experience in servicing all of these venues and more across the UK. Getting you to the action on time and home safely after the game. 
Company Team Outings
Take your whole team with LMTravel and they can arrive to the outing relaxed and ready give their best. We are happy to accommodate large numbers for all events, including corporate trips. 
Make an Enquiry
The best way for you to make an enquiry is to fill out the form above, or the form on our dedicated Enquiries page. A member of our team will get back to you with a customised quote, as soon as they can.
What a fabulous service for my daughters wedding transport. Bang on time, vehicle spotlessly clean and welcoming service. Would highly recommend. 
Fab service from lovely company. Booked minibus for holiday to Blackpool brilliant staff very helpful with booking, easy to book online and organise. Highly recommended for travelling away thank you very much 
 x
We used these guys pick up and drop off fantastic service very friendly definitely recommend. Thank you Sam Birch.
Frequently Asked Questions
Is your price based on the number of passengers?
No, the price you are quoted for a trip is based on the distance of the trip, the vehicle or vehicles required and a few other factors. If you are quoted a price for a 16 seat minibus and originally book for 12 people, the price will not change if you want to add another 4 people in to the booking. 
I've left it late, how much notice do you need?
At LMTravel Executive we always want to help our customers, providing we have the availability within the fleet for your trip then we will do our best to help you. Once the fleet is booked up for a certain date, unfortunately we cannot provide any more services on that day.
Can I book multiple drop offs on the return leg of a night out trip?
Yes. Multiple drop offs are available on all of our services, and for only a small extra charge our drivers will do their best to get you as close to your desired destination as possible. If this option is not taken at the time of booking then unfortunately our drivers are not able to offer it on the night. 
I need a book a car for Heathrow Airport, can you provide this service?
Yes. We can operate all over the UK, just fill in your requirements in the online form and we will be in touch with a quote. No job too far!
Got Any More Questions? Get in Touch!